Welcome to my web page, I hope you will find it helpful in assisting you in your propery search.

Click a link on the menu above to view my listings , all Multiple Listing System (MLS) listings, a selection of previously sold properties, customer testimonials, a listing of real estate resources, and my contact information.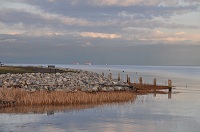 I will help you find what you need.

If you would like a free Market Evaluation or would like to set up a private, personal, and confidential meeting, please contact me

Since 1976, Duncan Innes has consistently been serving Greater Vancouver's real estate needs.

Duncan provides personal service and takes care of all the details, from start to finish.